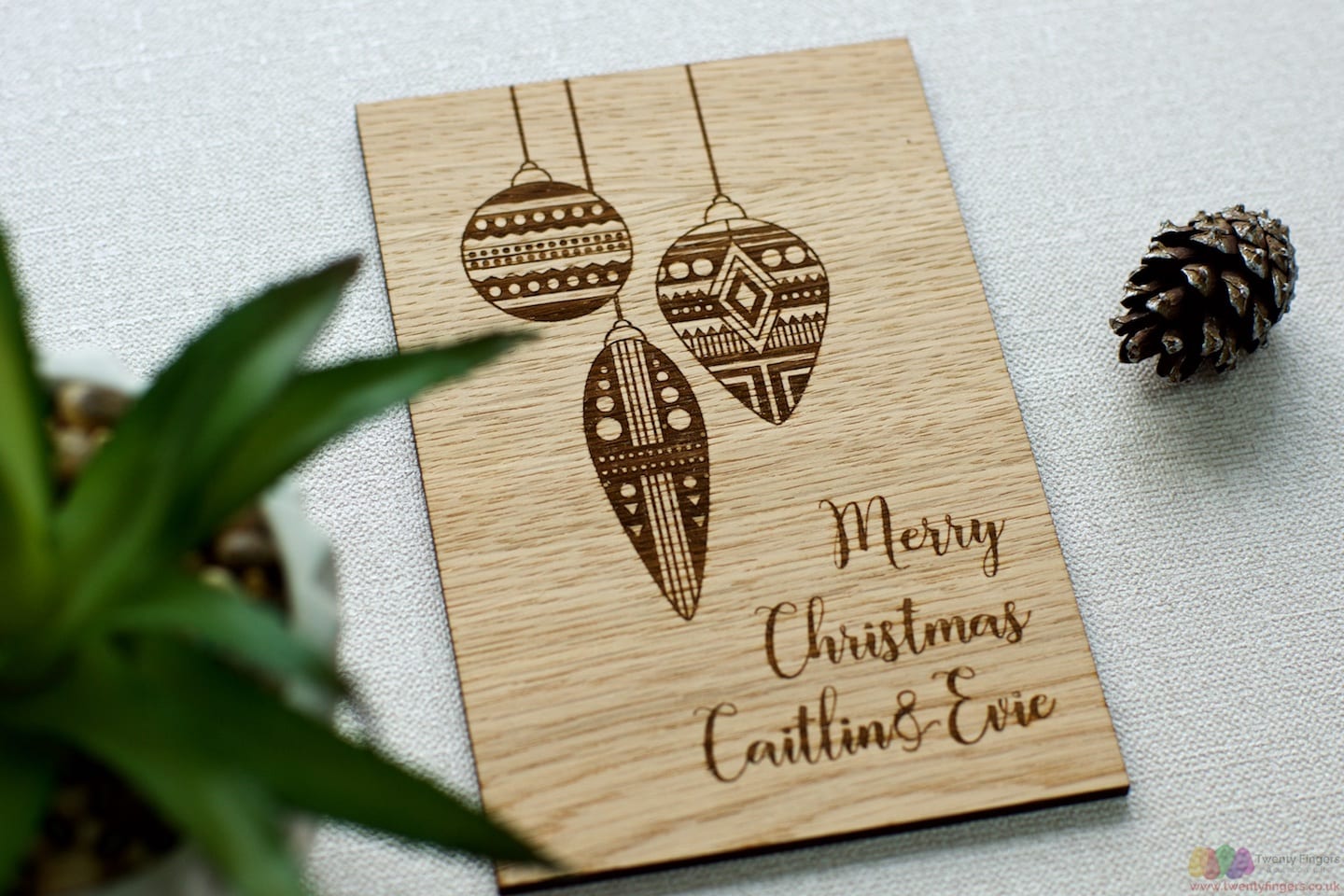 Wooden greeting cards – they're a versatile, chock-full of charm idea that you probably hadn't really considered for your average greeting card. Whether Merry Xmas, happy hundredth year or thanks, teacher, here are five reasons why you should say it in wood.
1. They last a lifetime
The average paper card doesn't stay around for very long after the big day – ending up thrown away, along with the wrapping paper and gift tags. In comparison, wooden cards are so much more than a temporary message – serving as a keepsake that's safely stored away or placed on display.
2. They love the planet far more than their chemical-thirsty paper alternatives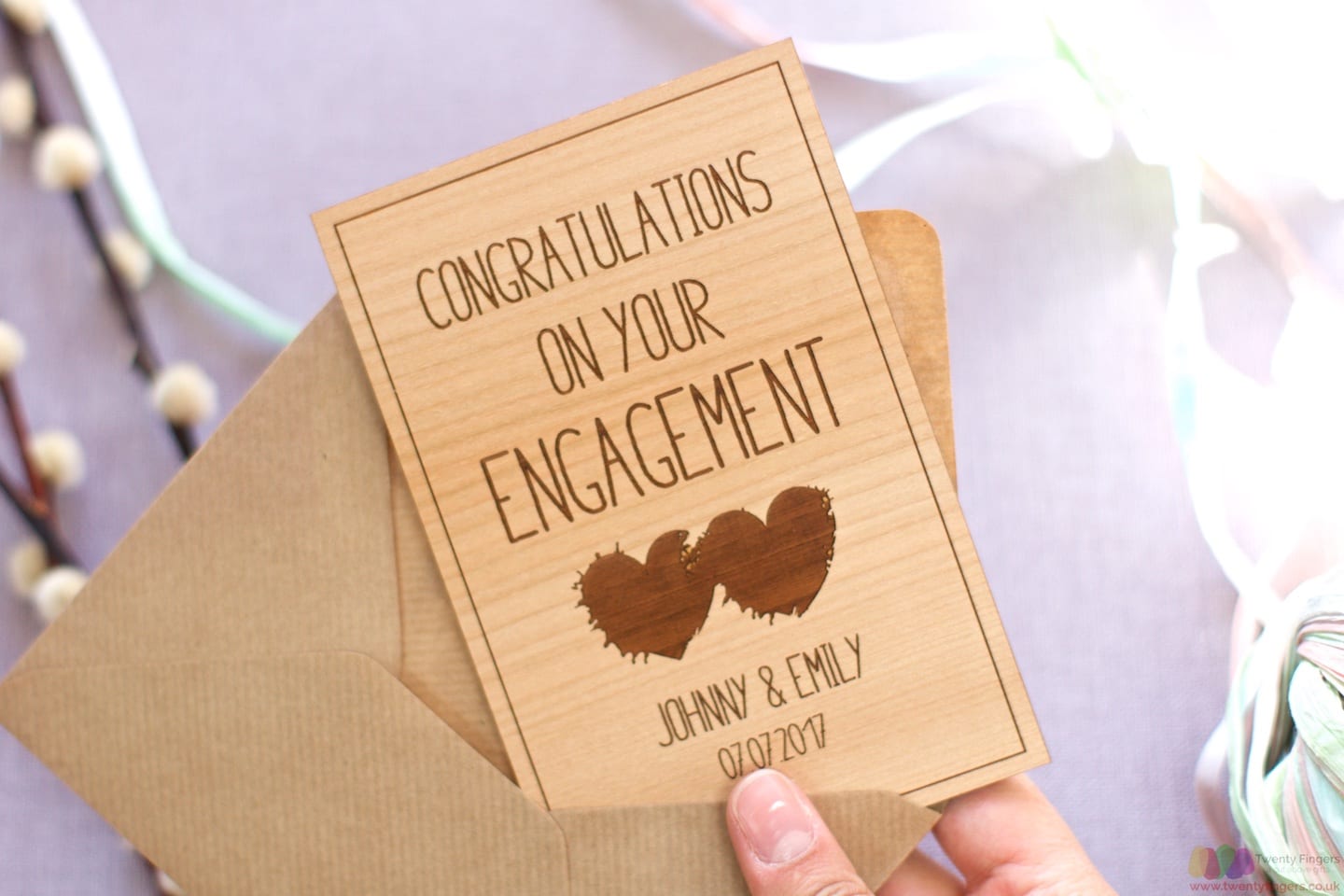 Here's the thing – papers cards demand SO much processing to turn them from a tree into a bleached white card that eventually arrives on your recipient's doorstep. Along the way there are air miles, plenty of chemicals and an incredible amount of manufacturing that goes behind creating that final card.
In contrast, wooden cards keep it natural – minimum processing, for a minimised carbon footprint.
3. They're memorable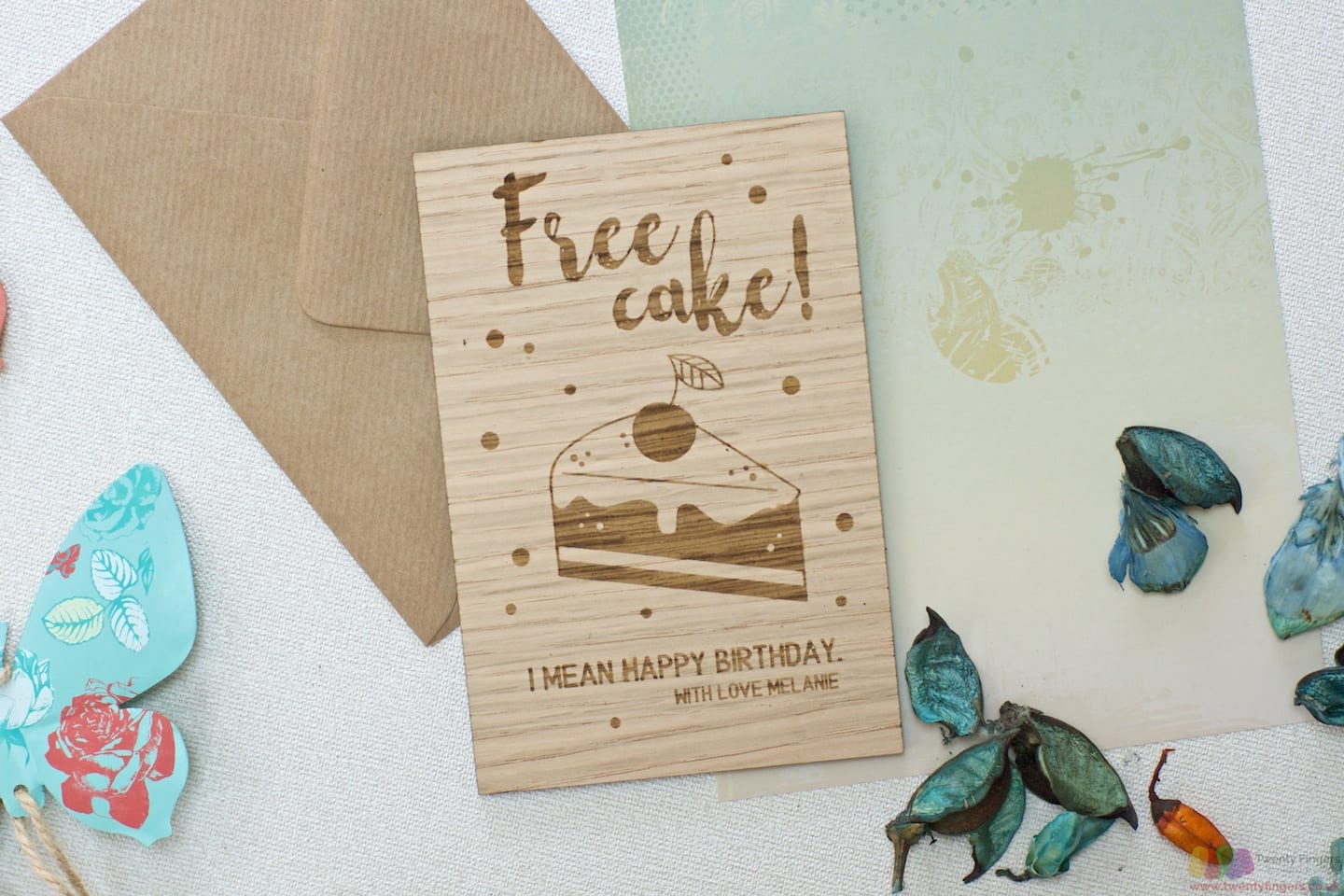 Birthday girl, celebratory couple, new husband and wife – whoever they are they're going to receive card after card after card – all paper and pen – dull, dull, dull. Choosing a personalised wooden card stands out – making your message and best wishes memorable.
4. They're budget friendly (whilst being a lovely, tailored touch)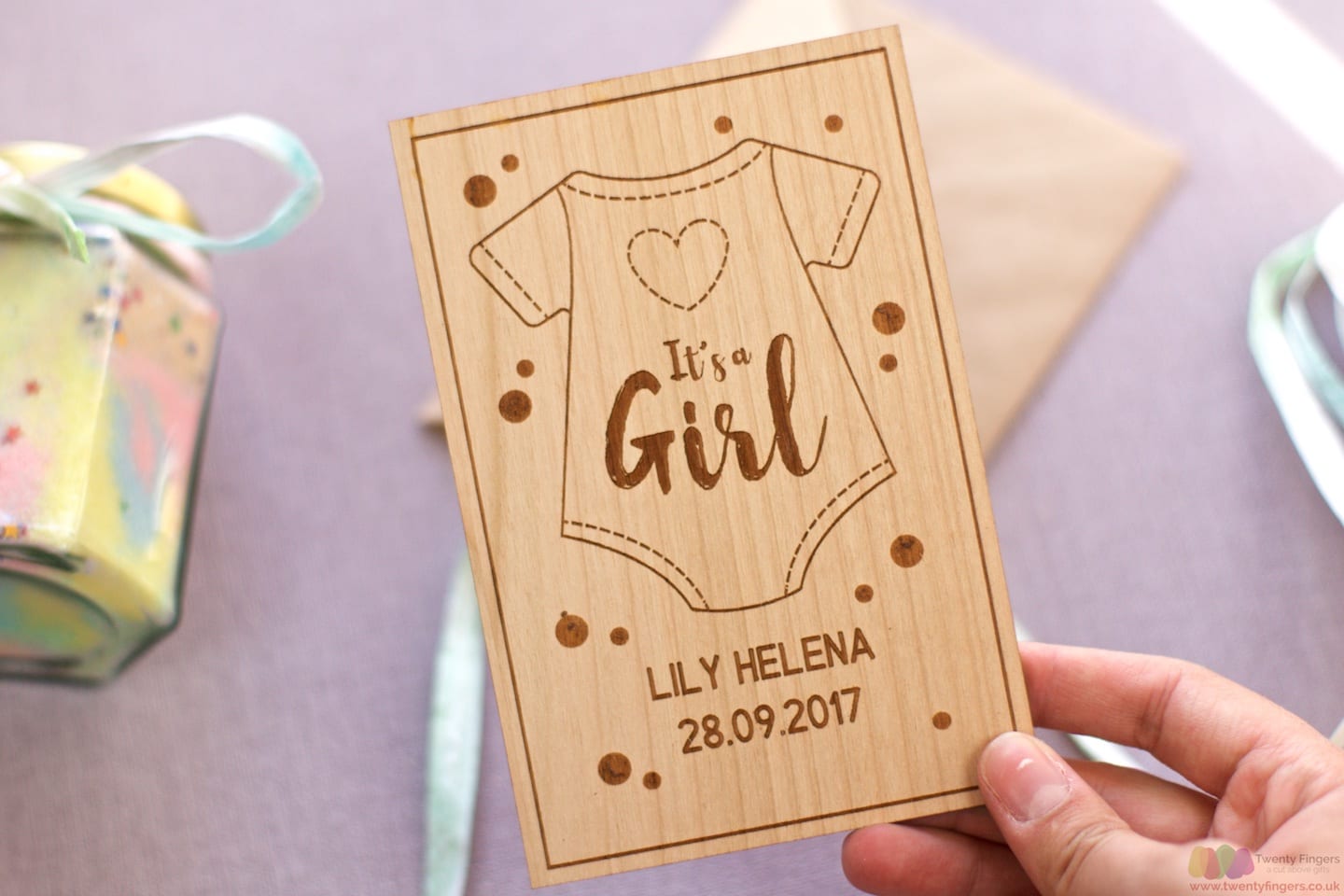 Given the many glittering plus points of sending wooden cards, you'd be forgiven for thinking that they may well cost the earth. But here's the thing - wooden cards aren't going to break the bank – priced at under £10, this unique, memorable keepsake comes in on budget, every time.
5. And finally, five reasons to buy from Twenty Fingers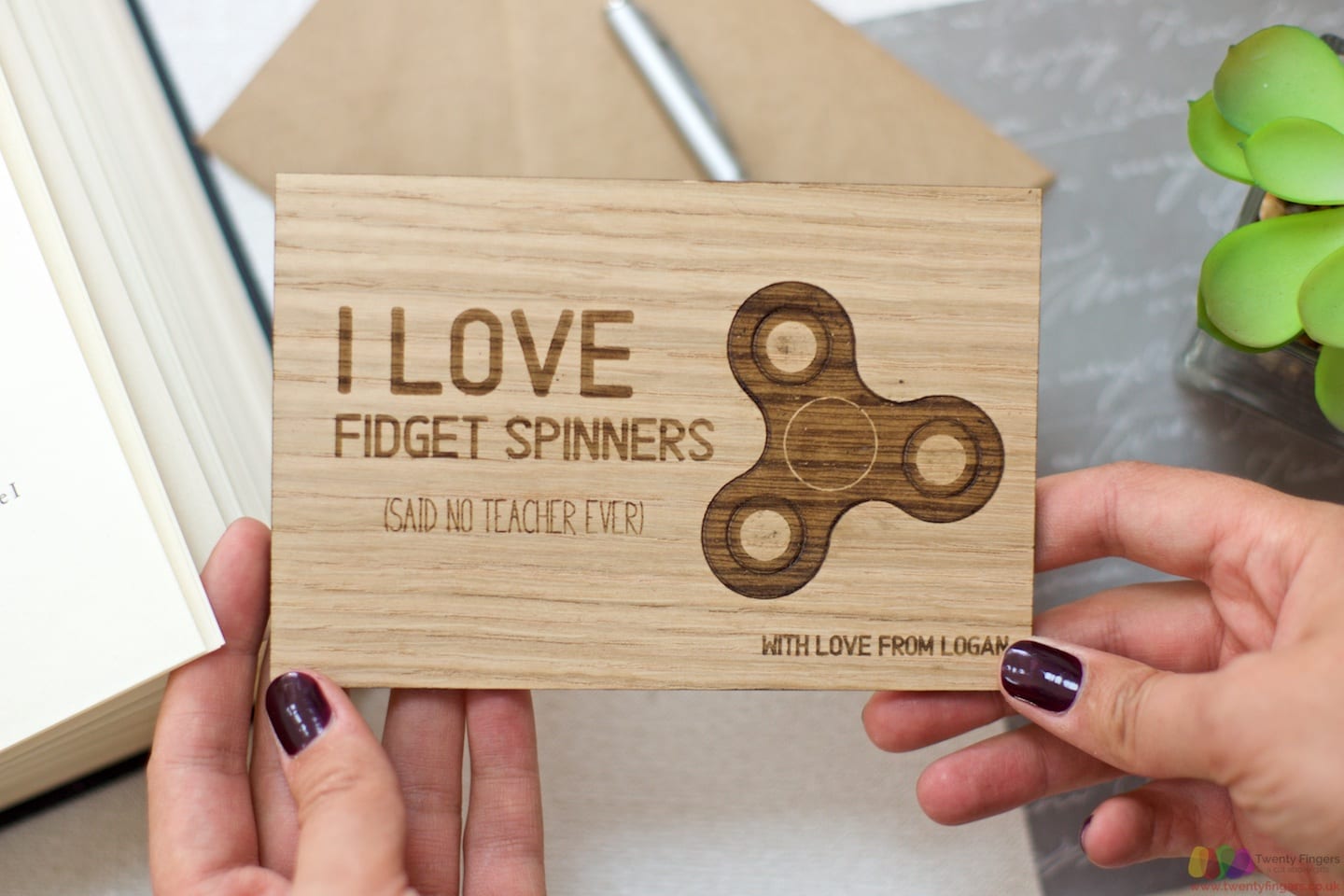 Sooooo, wooden greeting cards, convinced? Now that you're sold on the idea, here are five reasons to make it Twenty Fingers that you buy from…
Each and every one of our wooden cards are completely personalised – add your name and unique message for that special recipient of yours
We offer UK delivery (that's totally and utterly FREE when part of an order that's £39 or more)
We provide complete peace of mind – in the form of a no quibble return policy
We'll be with you in a jiffy – our wooden cards are created in 5 days flat, and arrive at our customers' doors not long after that
At Twenty Fingers, we're all about originality – and our wooden greeting cards are the latest in a long line up of super shiny new products.